Lizbet Lizylaq
Semi Hypoallergénique
What makes us different from other prestige brands?
Lizbet de Belhé is a quality-driven, professional grade beauty line for professionals serving an upscale clientele. Lizbet de Belhé products are designed to promote beautiful, healthy skin and nails, and are developed with advanced formulas and the most gentle and natural ingredients.
Lady Lizbet de Belhé is the inspiration for our line of hypo-allergenic products. She was one of the first to realize that we can not apply cosmetics without understanding their ingredients and possible side effects. Many of the substances present in our food, personal care products and in the air around us influence directly our health, well being and emotional balance.
You, the professional nail technician, is daily, from minute to minute in contact with, inhaling and applying products, which very often are not natural.In fact some of them are quite aggressive.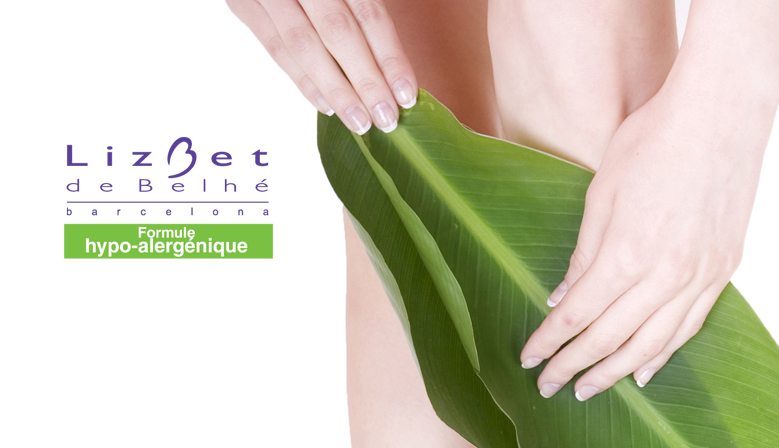 THE MOST NATURAL POSSIBLE TREATMENTS
Since 1979, Lizbet de Belhé has prioritized the health of both professionals and their clients.
For the safety of you and your clients, daily in direct contact with the products by inhalation and absorption through the skin.
Our objective is to create very effective professional products utilizing the latest scientific research. Formulated with the gentlest natural ingredients in the cosmetics industry, 100% pharmaceutically pure.
Our main objective then and today. We are extremely critical in the selection of each ingredient.
Although there are many ingredients that are legally allowed we fear that several may have potential negative side effects. Ingredients which were allowed in products for more than 20 years now are forbidden. We never used dubious or aggressive ingredients For that very reason, we try to avoid used Potassium hydroxide, Formaldehyde, DPB, Toluene, MMA, Camphor, mineral oils (petroleum derivates), colorants which are not also allowed in food products, artificial perfumes, etc. and are eliminating the last parabens. All ingredients widely used in nail products. But several of them now forbidden. Too many brands still use them or are only just starting to eliminate them.
We do not exclude non-natural ingredients that are fundamental.
For example, in the upcoming years it will still be impossible to create a nail polish or a uv-led gel 100% comprised of natural ingredients. But one also has to realize that natural products are not by definition safer or less toxic than artificially based ones. Some essential oils can cause allergic reactions or even be deadly. Cisplatin is not natural but is an ingredient in cancer curing treatments.
We try to avoid ingredients of animal origin. We never used ingredients that are tested on animals.
Happily since 2013 this is no more allowed in the European Union for cosmetic products.
We care about the environment. Our ecological responsibility is important to us, (we never used unnecessary packaging).
All products are produced in accordance with the strict rules and regulations of the European Union.
Lizbet Lizylaq
Affichage 1-24 de 80 article(s)